Mmm...Swiss Cake Rolls...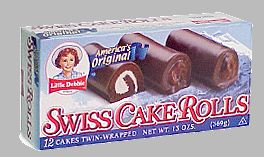 It's been about a month since I had an open thread, and there hasn't been enough discussion on this blog lately, so...discuss.
One of these open threads is going to get off the ground eventually.
Also, in case you missed it, go here at some point and check out Army NCO Guy's new HQ.
Posted by CD on May 18, 2005 01:08 AM
Category: Open Threads