It's About Frickin' Time
After the most ridiculously warm summer/fall I can remember, we're finally getting some normal Central New York weather: Snow!!!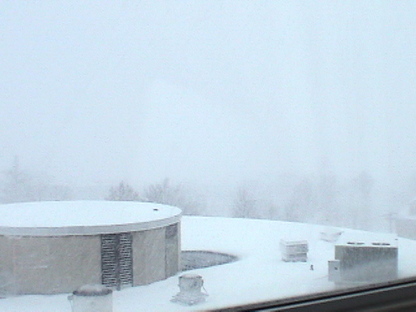 To get an idea of just how heavily it's snowing, compare that to the picture in this post, which was taken from about the same angle.
It's amazing...I've been living in the Northeast for almost 21 years, and I'm still fascinated by snow. It's actually one of the reasons I chose to go to Syracuse. There's just something strangely magical about it...
*Goes back to staring out the window*
Posted by CD on December 7, 2005 02:14 PM | TrackBack
Category: College