Have I Mentioned That Weight Loss Is Awesome?
Okay...I seem to be recovering from the past two weeks of utter disaster and despair, so I may actually be able to accomplish something in the next few days. I might post a new Name That iTune later, since reader participation has dropped a bit.
In the meantime, I thought I'd take another opportunity to visually extol the virtues of diet and exercise.
This is a picture of me playing my guitar in late January of 2007, when I weighed over 230. Note the spherical head and sausage fingers: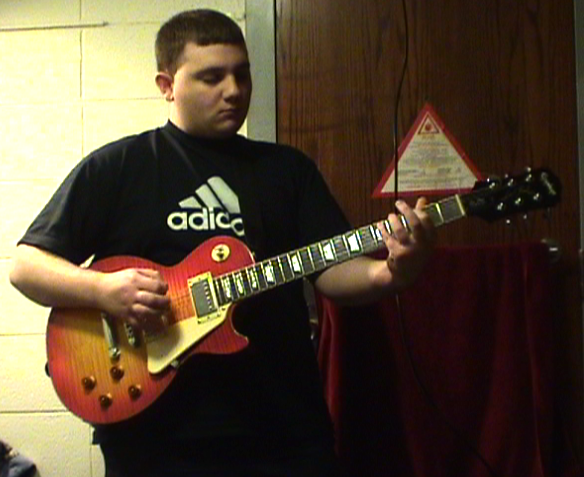 Now, compare that to a picture I just took a few minutes ago. It's worth mentioning that the shirt I'm wearing is actually a smaller size than the one in the first picture: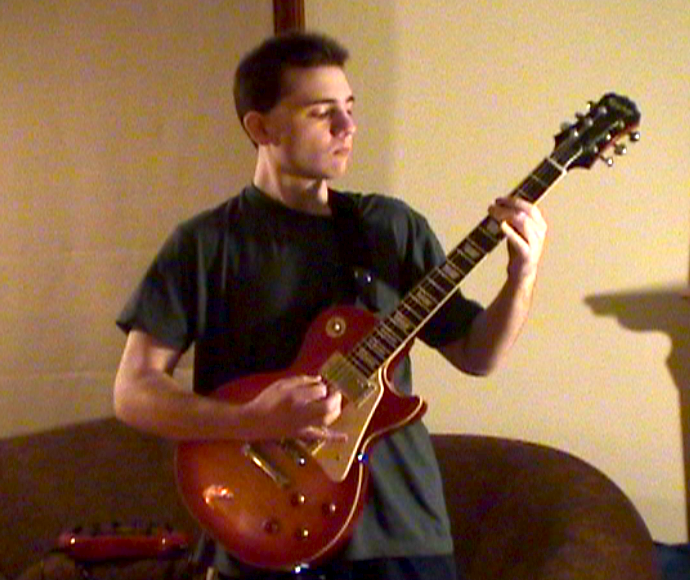 I haven't had access to a scale in almost a month, so I don't know exactly how much I weigh now, but man...what a fucking difference. If only I could also do something about the fact that I still look 16 rather than 23...
As long as I'm writing a post vaguely related to guitar, I should mention that I'm working on music to go along with the "Savior" lyrics I posted a couple weeks ago. More on that once I come up with the rest of it.