Snowblogging
You know, a lot of people are calling the recent weather a "blizzard," but...come on. I'm in Syracuse right now, and we just call it "winter."
However, I figured I'd jump on the bandwagon and share a few snow pictures I just took from my window. Click 'em for full size: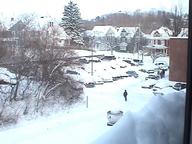 Wide angle shot of the parking lot outside my dorm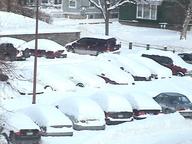 Close-up of some cars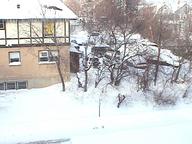 A house on the other end of the lot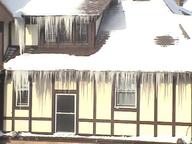 Icicles on the house
Just an average day around here.
Posted by CD on January 23, 2005 02:49 PM
Category: