I Am A Machine
The script is finished...mostly. 93 pages. I still have to proofread and add some info at the beginning, but the actual writing process is done. I think it's pretty good. It needs some improvement, but considering the circumstances, I'm happy with it. Even though it's a little on the short side, I was able to include every scene and every line I've come up with throughout the semester. That's a satisfying feeling.
Now all I have to do is finish my anthropology report that's due in 25 hours...and I'm leaving on Thursday afternoon. Woohoo.
And yes, I will be posting the script when I go home. However, it's really just a rough draft, since I plan to keep working on it and possibly enter it into a contest in the spring. In any case, it will only be here for a limited time (is this the Wendy's blog?), so be on the lookout.
Being nocturnal has its perks...
UPDATE
I figured that since this script is kind of about photography, it would be appropriate to show you a couple pictures of it.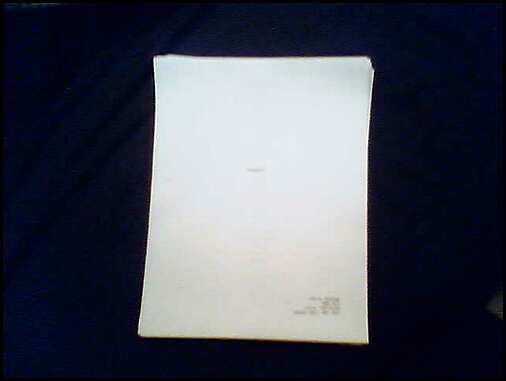 Here's the professional looking title page, blurry in this shot because my phone takes terrible pictures.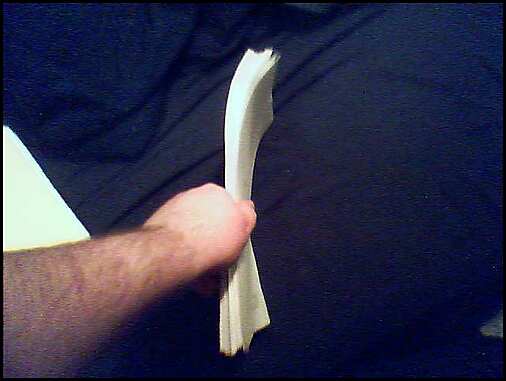 And here is what 96 pages look like. Also, my arm isn't really as hairy as it appears in this photo.
I should go to bed soon. I imagine it would be hard to use "I overslept" as an excuse for not turning in something that's due at 5 PM.
Posted by CD on December 13, 2006 06:04 AM | TrackBack
Category: College | Writing