"Shoooooooot!!!"
I was going to do a short photo essay based on my trip to the Penguins' home opener on Saturday, but I decided against it for two reasons:
1. I was too absorbed in the experience to get as many pictures as I wanted (for example, there were two fights, and I didn't get shots of either).
2. The Pens lost 2-1 in overtime while only getting 15 shots on goal through 64 minutes, and I don't want to depress myself by thinking about that fact any longer than necessary.
On a side note, despite the abysmal shot total, I still want to do violent things to people who yell "shoot!" whenever the Pens gain the offensive zone. My brother and I made fun of them a couple times by yelling "shoot it!" when Marc-Andre Fleury (the Penguins' goaltender, for those unaware) had the puck behind the net. My brother also yelled "hit someone!" right before a faceoff.
Of course, our mockery backfired when a few retarded yinzers thought we were doing it out of frustration with the lack of shots from the rest of the team.
Speaking of retarded yinzers, here's an actual conversation that took place between two guys sitting behind me:
Douchebag #1: What happened to Kris Beech?
Douchebag #2: He went down to the minors, dude.
Douchebag #1: He got down with some minors? Awesome.
These two also spent a large part of the third period talking about how hard it is to get season tickets for football games.
Anyway...
Instead of the essay, I'll just post the pictures I did get, along with brief descriptions. As usual, these were taken with my cell phone, so they're extremely low quality, but they're better than nothing: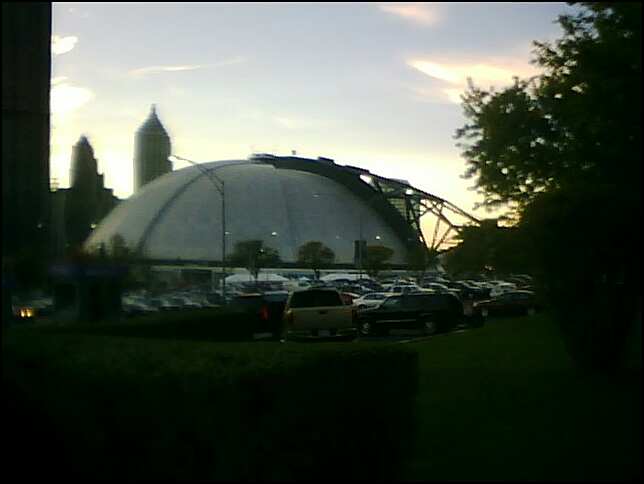 Approaching Mellon Arena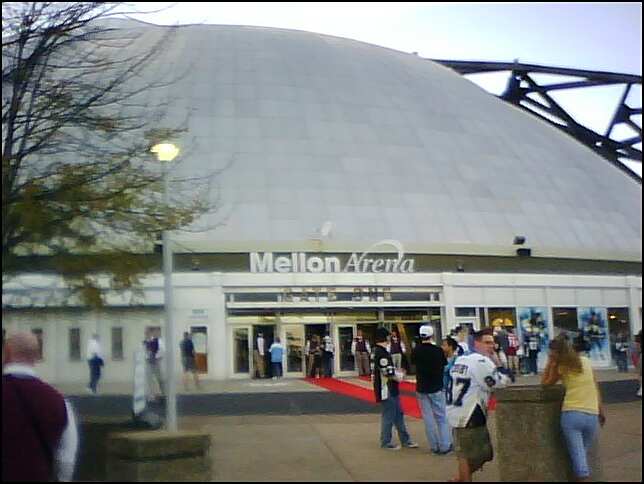 The arena entrance, which included red carpets for some reason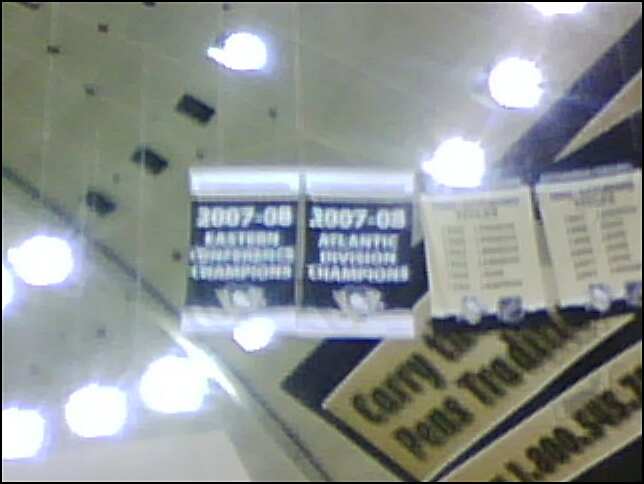 The brand new conference, division, and scoring championship banners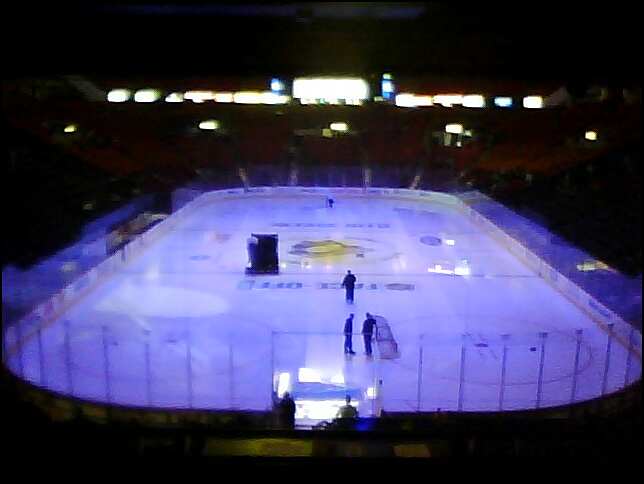 The view from my seat before warmups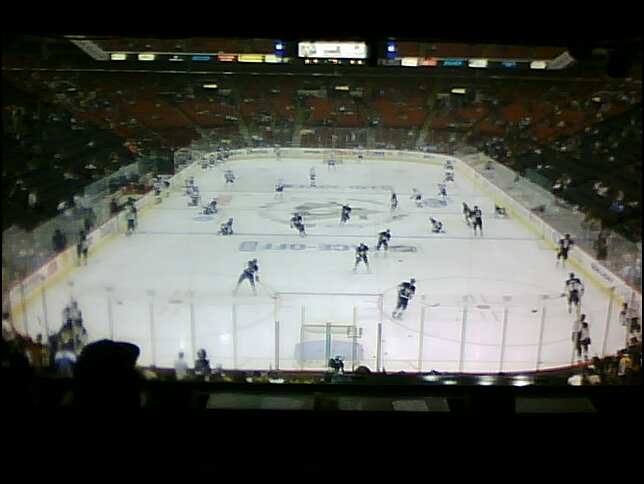 The Pens and Devils warming up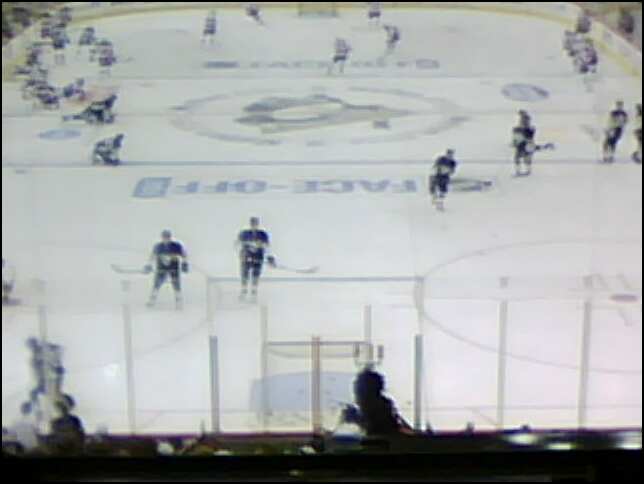 Closer shot of warmups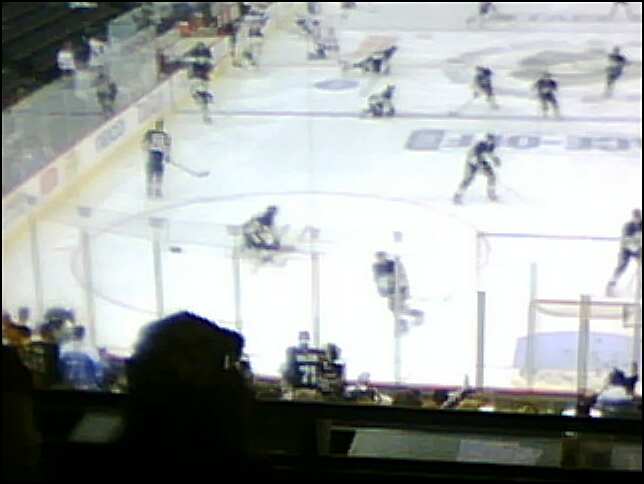 One more warmup shot (I'm pretty sure the dude kneeling in the faceoff circle is Evgeni Malkin)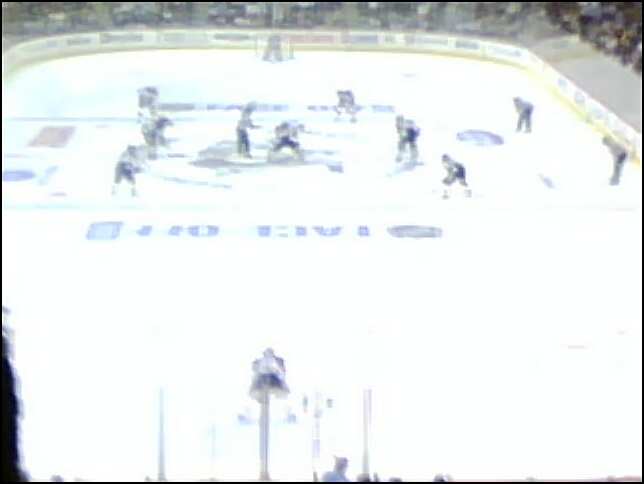 The opening faceoff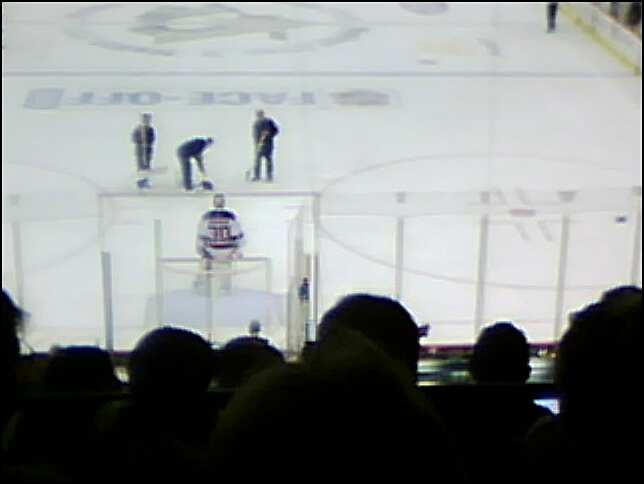 Martin "Uncle Daddy" Brodeur during a commercial break
And that's it. Again, I wanted more, but I kept forgetting that I had my phone. I'm also going to the game on Thursday against the Washington Ovechcaps, so maybe I can get some more there.
As long as I'm posting Pens-related photos, here's some more fun stuff that I, for some reason, haven't shared yet.
Quick backstory: As I've mentioned, my brother had a brain tumor last year. I don't remember exactly how this happened, but through a family friend or something, someone in the Penguins organization heard about this, and as a show of support, they gave him a Sidney Crosby T-shirt signed by #87 himself. Check it out: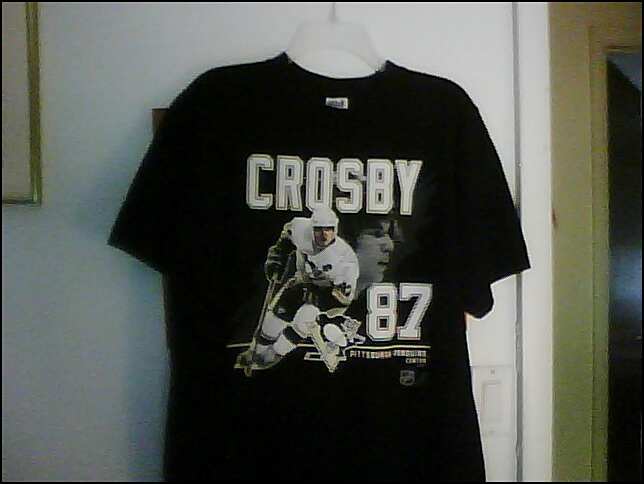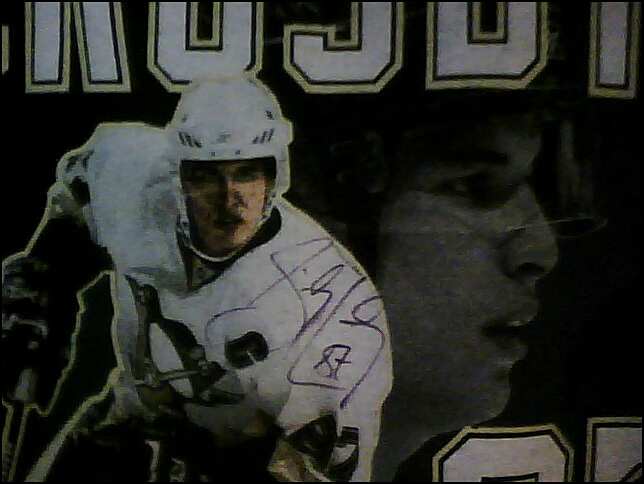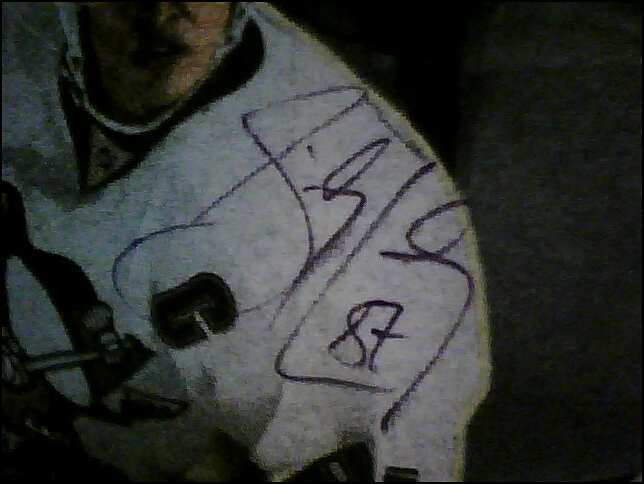 Just to clear up any confusion, that autograph isn't part of the shirt; It was physically signed by the best hockey player in the world. Kind of cool, if you ignore what had to take place in order for us to get it.
On a final note, I may be moving back to New York within the next two weeks. More details once I figure out what the hell is actually going on.
Posted by CD on October 13, 2008 02:36 AM | TrackBack
Category: Hockey